Management Approach
Management Approach
Responsibility
Our core values are humility, respect for people, and social responsibility.
Innovation
We aim to gain superiority by branding, patents, advanced technology, unprecedented designs, information network, and intellectual and industrial property.
Strategy
Managing our current work professionally and planning our future in a way that will bring excellence in the long run.
---
Özteknik Makine in Brief
ÖZTEKNİK MAKİNE was established in 1979 by Mehmet Ali Gülaçtı and has become one of the pioneers in Turkey in marble processing machinery sector. Knowledge and experience accumulated through these 40 years has enabled Özteknik Makine to export its products to over 30 countries including but not limited to USA, Italy, England, Italy, Germany, Morocco, Algeria, Tunisia, Egypt, Israel, Jordan, Thailand and Angola.

ÖZTEKNİK MAKİNE has adapted the practice of tracking new technologies as a basic principle and has implemented these in its unique machine designs through utilizing R&D and innovation. Our company is carrying out production
and sales activities with the determined and consistent understanding of quality. With a solid machine/equipment power, experienced & versatile staff, and a customeroriented approach, we aim to achieve the best quality in our machines and to add new products with the latest technology in our product portfolio so that we can meet every demand of our customers.
---
Vision and Mission
Our Vision
As Özteknik Makine, we work towards keeping pace with the ever-changing and developing modern world by embracing change and internalizing it to better ourselves. By achieving this, we aim to improve our company
continuously and obtain the goals we set for ourselves.
Our Mission
By being innovative and creative in all aspects of services we provide, our mission is to abide by the national and international laws, to respect and protect the environment, and to add value to our suppliers, ourselves and our customers.
---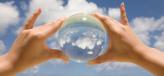 Human Resources
---